[]
World Stats Live (WSL): Real time world statistics¶
World Stats Live (WSL) - https://worldstatslive.org/ - Stay informed with real-time world statistics. WSL provides up-to-date data on various aspects of global trends, offering a unique perspective for travelers who love to stay informed. Live world statistics on population, government and economics, society and media, environment, food, water, energy and health. Daily and weekly updated statistics tracking World Population, World Economy, Government Expenditure.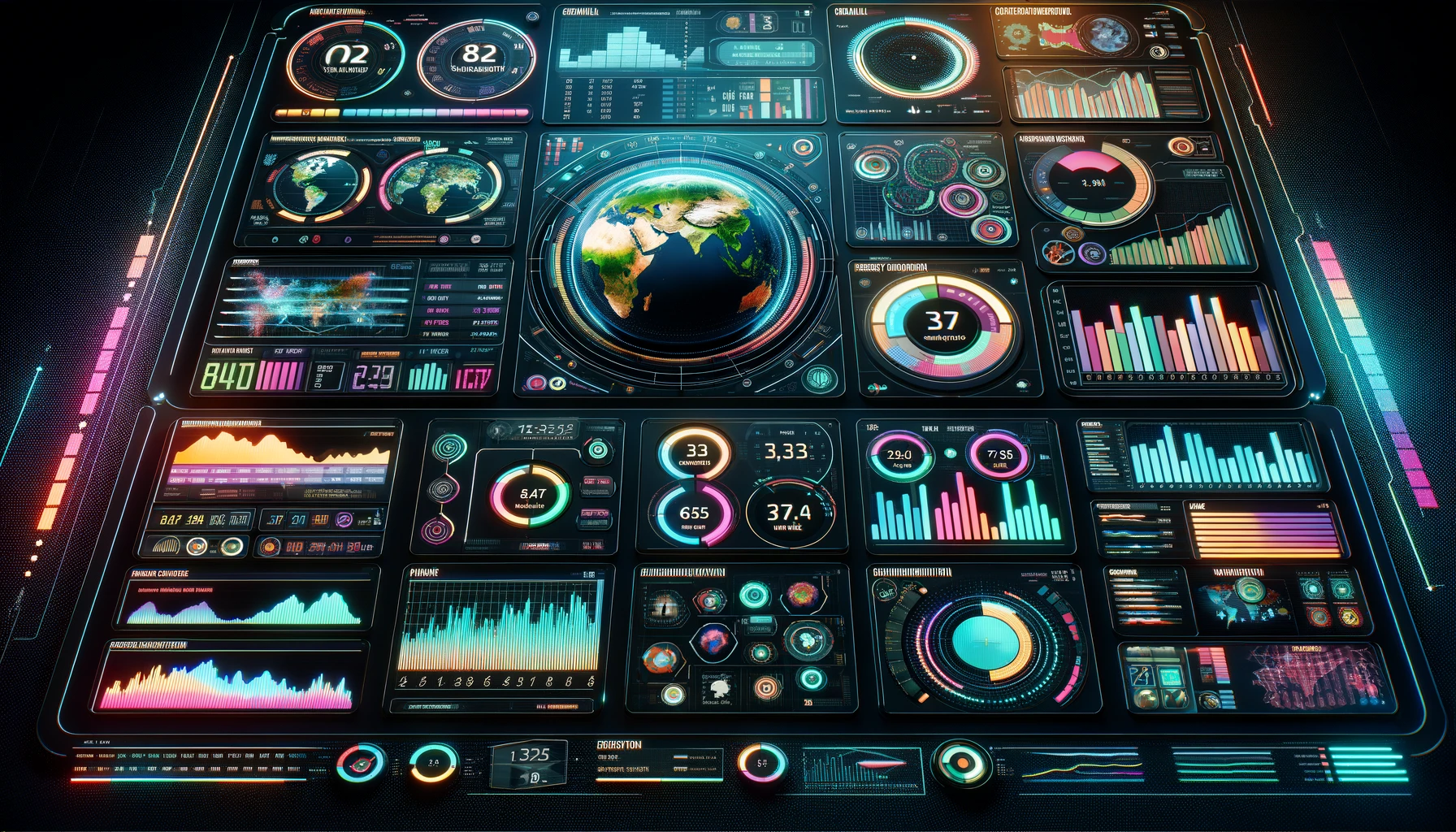 Topics (TOC)¶
WORLD POPULATION¶
8,075,450,602 Current World Population
121,635,921 Births this year
231,825 Births today
55,038,968 Deaths this year
104,898 Deaths today
66,596,953 Net population growth this year
126,927 Net population growth today
Lear more about the World-Population for yourself.
GOVERNMENT & ECONOMICS¶
10,600,459,232 Public Healthcare expenditure today
7,071,646,411 Public Education expenditure today
2,999,404,947 Public Military expenditure today
77,933,175 Cars produced this year
142,269,338 Bicycles produced this year
212,166,713 Computers produced this year
SOCIETY & MEDIA¶
2,533,549 New book titles published this year
291,045,377 Newspapers circulated today
425,421 TV sets sold worldwide today
4,729,506 Cellular phones sold today
203,445,390 Money spent on videogames today
5,957,394,734 Internet users in the world today
189,217,065,818 Emails sent today
6,445,586 Blog posts written today
592,812,773 Tweets sent today
6,549,706,749 Google searches today
ENVIRONMENT¶
4,710,613 Forest loss this year (hectares)
6,341,759 Land lost to soil erosion this year (ha)
33,140,088,754 CO2 emissions this year (tons)
10,869,547 Desertification this year (hectares)
8,869,893 Toxic chemicals released in the environment this year (tons)
FOOD¶
874,549,058 Undernourished people in the world
1,753,319,616 Overweight people in the world
849,213,528 Obese people in the world
19,320 People who died of hunger today
414,300,986Money spent for obesity related diseases in the USA today
119,428,775 Money spent on weight loss programs in the USA today
WATER¶
4,171,086,786 Water used this year (million L)
762,725 Deaths caused by water related diseases this year
768,074,391 People with no access to a safe drinking water source
ENERGY¶
294,867,029Energy used today (MWh), of which:
251,007,466- from non-renewable sources (MWh)
44,404,403- from renewable sources (MWh)
1,847,651,460,894Solar energy striking Earth today (MWh)
60,477,162Oil pumped today (barrels)
1,384,968,768,562Oil left (barrels)
14,443Days to the end of oil (~40 years)
1,071,384,301,084Natural Gas left (boe)
56,389Days to the end of natural gas
4,279,132,387,111Coal left (boe)
147,556Days to the end of coal
HEALTH¶
11,757,965 Communicable disease deaths this year
457,722 Seasonal flu deaths this year
6,884,523 Deaths of children under 5 this year
40,508,629 Abortions this year
279,952 Deaths of mothers during birth this year
45,048,041 HIV/AIDS infected people
1,522,594 Deaths caused by HIV/AIDS this year
7,438,712 Deaths caused by cancer this year
357,167 Deaths caused by malaria this year
9,562,692,490 Cigarettes smoked today
4,527,788 Deaths caused by smoking this year
2,265,322 Deaths caused by alcohol this year
971,260 Suicides this year
362,337,282,168 Money spent on illegal drugs this year
1,222,646 Road traffic accident fatalities this year